Our venue is magical
If you are looking for a unique space and special setting to celebrate your event, then our tasting room and patio are just what you are looking for. Whether you're planning a bridal shower, landmark anniversary, birthday, small wedding, corporate event, or casual gathering we've got the space for you. Bring your guests to experience our excellent wines, staff, and service.
The Tasting Room at Galway Rock is an open and versatile space that offers unlimited possibilities for a truly memorable event. With buttery wood ceilings, airy spaces, and big picture windows that let in the natural light and offer views all the way to Vermont, this one-of-a-kind space will be the perfect backdrop for your event.
Options
When you host an event with Galway Rock you will have full access to the tasting room, patio, and grounds for the duration of your event.
Events are booked in three hour increments at either 10 am or 7 pm Friday through Sunday, or at a time of your choice Monday – Thursday.
The room comfortably holds 50-60 guests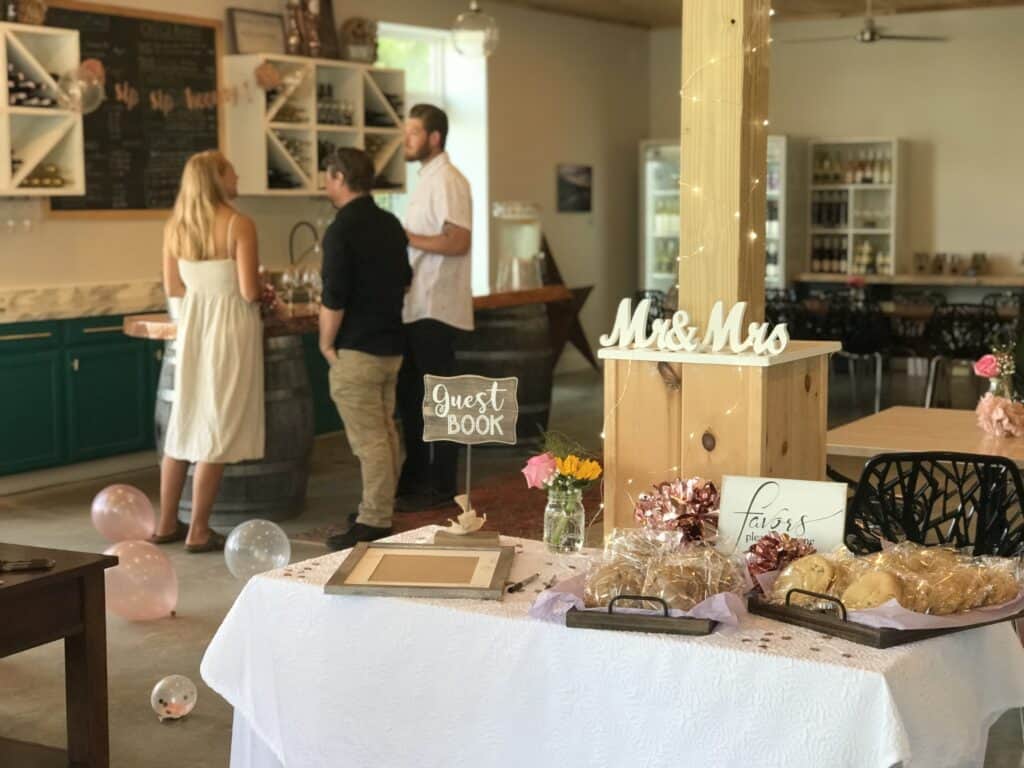 Unique Space
Come to Galway Rock for your special event if you want to really wow your guests with a celebration that is outside the boxy ballroom. Events at Galway Rock are magical. We have many different options to make your event uniquely you.
Book your Event
We're right on the other side of this button and want to hear about your special event. Click below to find out if your date is available and let us know about your event.